"

Art is not only a passion, but also a way of life.

"
My name is Katharina May. I was born in Germany, traveled through Central Africa, Europe and moved to the U.S.A. where I lived in California & Montana and went to Nevada and Arizona. As a result my art has been influenced by these adventures and experiences. My main subjects are our wildlife and environment. I use self-taught methods and techniques for my paintings, as eco friendly bird sand instead of chemical paste. The opportunity to travel and living in different places gave me the chance to develop and refine my style. It also allowed me to discover different cultures and how to see this true world. 
I want to show the beauty of this world, but also the problems we all face. We need to help when help is needed. Do it with small things or even bigger if you can. We have to stop war, deforestation, poaching, animal torture and human abuse! We have to stop killing Phytoplankton by all the plastic trash and micro-plastic in our oceans. I want to give a message, not just a painting. I feel inspired by what I see, want to make people happy with my art and draw attention to our modern problems. I have art in my blood, working as autodidact and I want to bring a little bit more colour and imagination into your home. Some of my artworks goes for donations, to help them who can´t help themselves.
I also like to take photos and capture remarkable moments on film. Currently I am living in Germany and working on different art projects. Cooperation with other artists or projects are always welcome.
I teach my daughter how to treat animals and keep our nature clean. To me it´s important to give her the right sense, education and knowledge to show respect for others.
Publication / Press
Juni 2022 – Shoutout Colorado https://shoutoutcolorado.com/meet-katharina-may-artist-pro-wildlife-and-environment/
10.-12.06.2022 – NURIA art catalogue
29.04.2022 – Freies Wort "Art from Ilmenau auctioned for the good cause"
18.03.2022 – Interactive map: tinyurl.com/REEBOOTERFURT2022
18.06.2021 – Catalogue NURIA Art Exhibition
01.05.2021 – Allgemeiner Anzeiger "increase consciousness"
February 2021 – Magazine ART HOLE 9
March 2021 – Magazine ART HOLE 10
April 2021 – Magazine ART HOLE 11
12.12.2020 – Allgemeiner Anzeiger "art to think about"
08.12.2020 – Freies Wort "art behind glass"
05.12.2020 – Thüringer Allgemeine "art gives a voice"
18.02.2020 – Freies Wort "artworks in a bookstore"
05.12.2019 – CITY-ZEITUNG Ilmenau "discoveries on canvas"
03.07.2014 – Thüringer Allgemeine "25. anniversary Kindergarten"
20.06.2014 – Thüringer Allgemeine Arnstadt "flowerwall" pro bono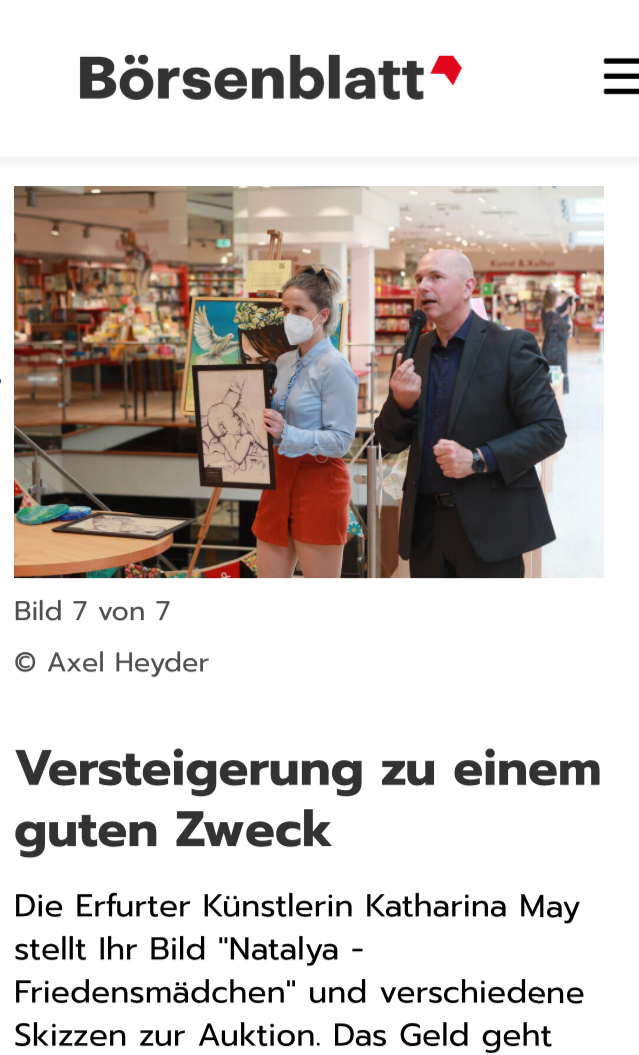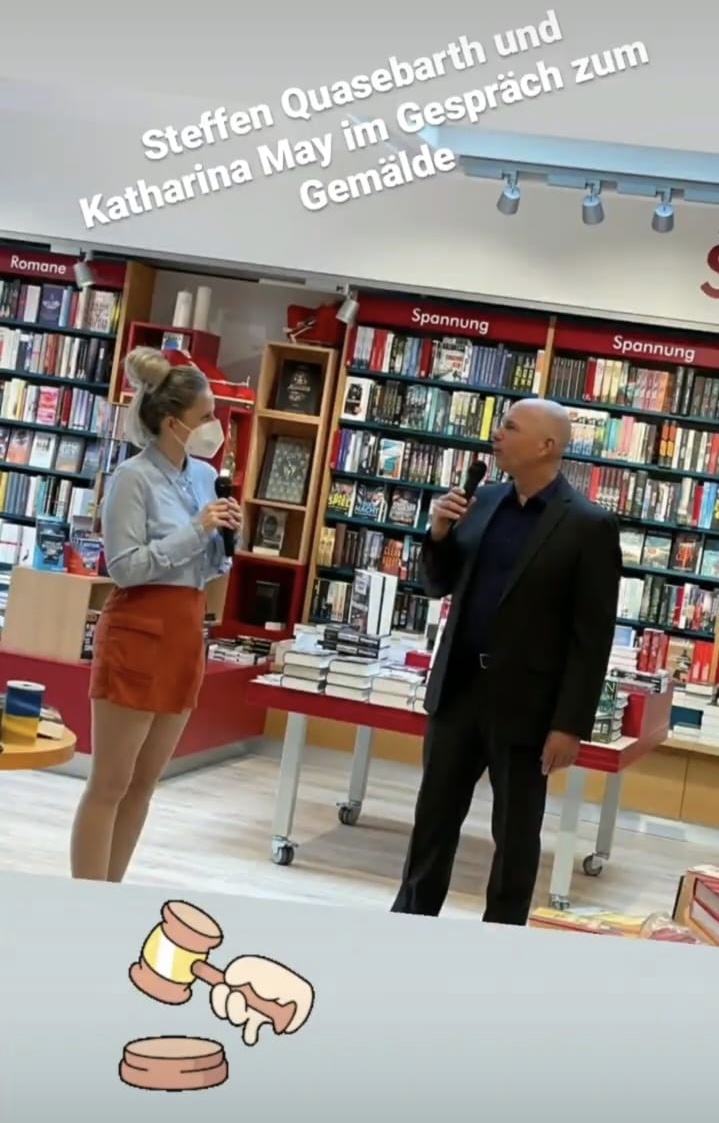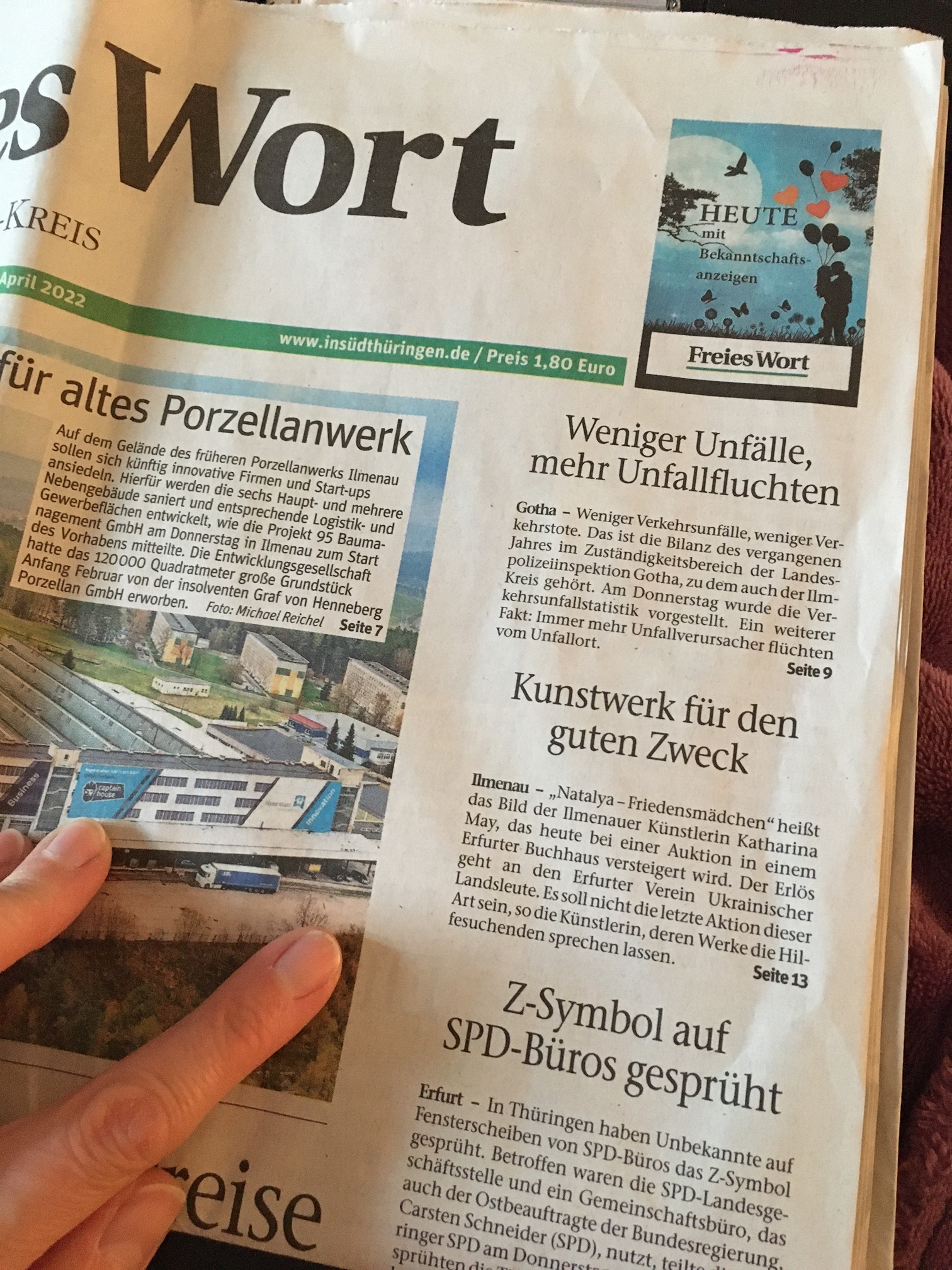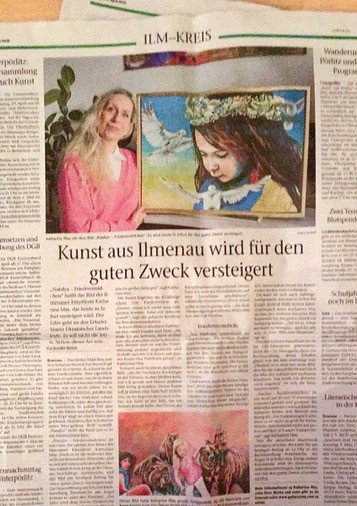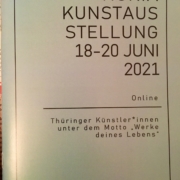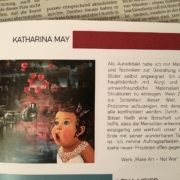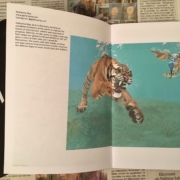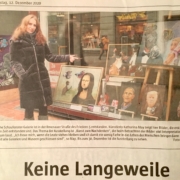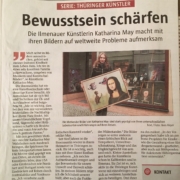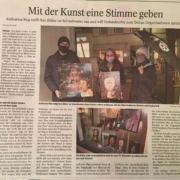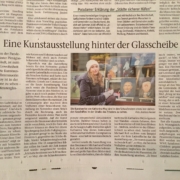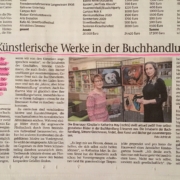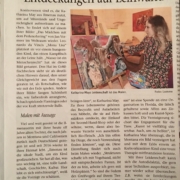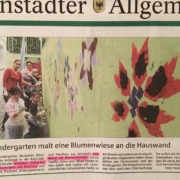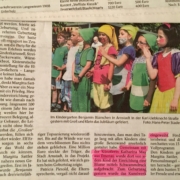 Official Exhibitions

01.07.-30.09.2023 – SOLO SHOW Kulturfabrik Ilmenau Langewiesen
09.-11.06.2023 – NURIA art exhibition
10. – 12.06.2022 – NURIA art exhibition
29.04.2022 – Art Auction painting "Natalya" Bookstore Peterknecht Erfurt
2022 – RE:BOOT – Erfurt
2021 – NURIA online art exhibition
2020 – solo show "Erlesenes"
2020 – solo show "Art to think about"
2012 – solo shows "California" and "Montana"
2016 – art exhibition "Berlin"
2014 – advent-show-window Arnstadt
1998 – art exhibition "skyscraper club"